Read to learn more about what community means to us and what we're doing to give back. 
Community Connection
At Reliance, giving back is in our DNA. Whether it's at the corporate or the local level, supporting the causes that are nearest and dearest to us is what helps build a strong and resilient community.
United Way
Our CEO, Sean O'Brien, is a large supporter of the United Way as it's the corporate charity that all of the branches in Canada and the US support. Sean has always made it very clear that to be good corporate citizens we must remember that giving is more important the receiving. In 2021, Reliance raised over $850,000.00 for United Way corporate-wide.
The United Way focuses on 3 key strategies: poverty, kids and community. Over 5000 communities across Canada are served by local United Ways, helping to build strong communities for a better future.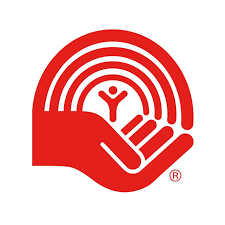 Saskatchewan Ovarian Cancer Survivors (SOCS)
Reliance Heath has been a proud supporter of SOCS for the last six years. Our main focus is to assist in fundraising so that we can help support survivors in any way possible. This may look like providing house cleaning services or a ride to a meeting, supplying a power scooter, or even sending survivors a bouquet of flowers to brighten their day.
We are also very proud of all the help we can offer for the National Walk of Hope held every December. Let's help save lives.
Special Olympics
There is nothing more heartwarming than watching a special Olympian give his/her all to succeed at the sport of their choice. Saying that we have proudly supported the Regina Special Olympians in bowling, curling and golf. We have also had the privilege of working with the provincial body on the last winter Olympics held in Regina.
A word from Larry Heath:
"If you are unable to donate to the Special Olympics, sign up to volunteer or go watch an event.  Trust me you'll leave there feeling 100% better than when you arrived. Showing up for the community is pivotal in encouraging awareness and supporting visibility."

Be Good
At Reliance Heath, we also have a small group of deserving charities that we try to support yearly. When we work together we help make a difference in the lives of those around us.
From all of us at Reliance,
BE GOOD, BE KIND AND BE SAFE.